Well December has come in with a seasonal bang with some amazing eruptions, several of which have really got me excited.
Etna
With my trip to Etna penciled in for next August it is understandable when the Italian giant sprang to life on December 2nd. Strombolian activity has be sporadic at Voragine ever since producing some spectacular imagery. mall incandescent ejections and ash emissions also take place from the small new pit crater on the upper eastern flank of the New SE crater.
Momotombo
When this image appeared of Momotombo in Nicaragua, all I could think of was just a few months ago I was stood where the lava flowed.
On December 1st a series of 4 small explosions cam from the summit of Momotombo after 110 years of quiet. Seismic swarms ran through the areas through from 2003 to 2011 but other than that it has been quiet for over a century.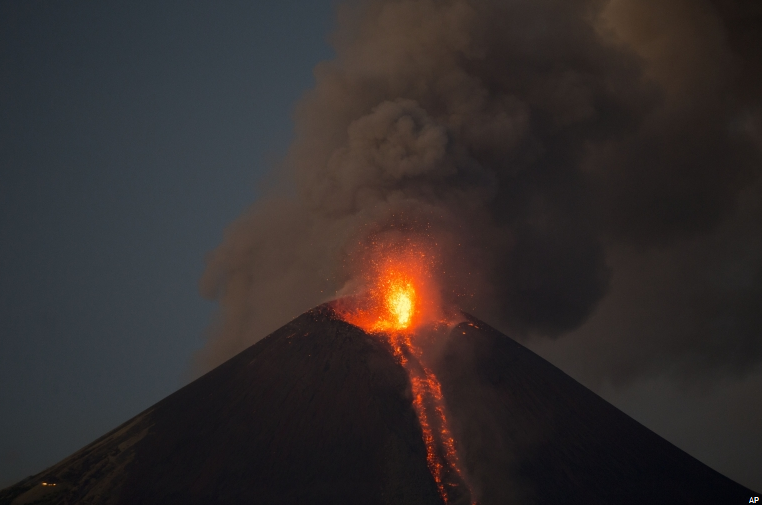 In recent weeks locals have felt an increase in tremors but as the area is very sparsly populated no steps where taken to evacuate the area before the strombolian eruption began last Monday night although local schools have since been closed.
Figure 1. Etna; http://www.wired.com/2015/12/italys-etna-unleashes-a-short-but-spectacular-eruption/
Figure 2. Momotombo; http://www.volcanodiscovery.com/momotombo/news.html
Figure 2. Momotombo at night; https://twitter.com/bbcweather/status/672099189791326209/photo/1?ref_src=twsrc^tfw